How to make liquid nitrogen tanks hold liquid nitrogen longer?
Editor:Thompson
Click:
Time:2019-12-11 14:24
By following this step, you can effectively extend the

storage time of liquid nitrogen

.
1.Staff should wear gloves and face shield to prevent damage. When the liquid nitrogen tank is opened, lift the lifting tube vertically to the neck of the liquid nitrogen tank, exposing the vaccine to be taken out and quickly remove it (only one at a time), and then immediately return the lifting tube to the tank. Replace and close the plug.
2.During the storage and transportation of vaccines, the liquid nitrogen tank must always be below the liquid nitrogen surface, the liquid nitrogen surface should always be above the safety line, and the vaccine exposed to the liquid surface should be discarded.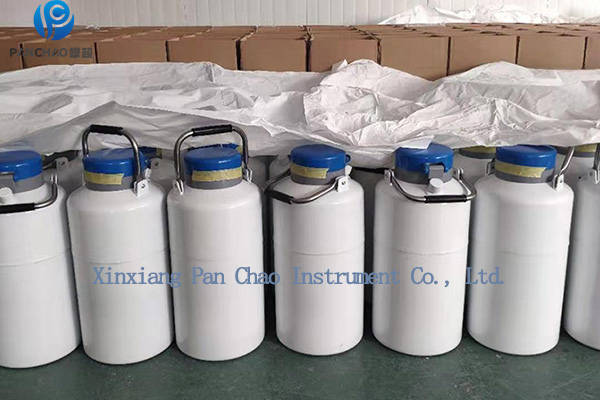 3. If the liquid nitrogen in the container accidentally evaporates, the vaccine in the liquid nitrogen tank is invalid and should be completely discarded.
4.The vaccine taken out of the liquid nitrogen tank should be quickly melted in warm water at 27 ~ 35 ℃ (can not exceed 60 seconds). Once the vaccine is thawed, it cannot be put back into liquid nitrogen.
This is the knowledge sharing today.If you are interested in

liquid nitrogen biological container supplier

, lab use storage semen liquid nitrogen container, semen container tanks with lower price, please contact me.
Phone / WhatsApp: +86 15537364271
Email: thompson@pchaoinstrument.com
Website:www.n2tank.com