Effective treatment method after liquid nitrogen leakage
Editor:Thompson
Click:
Time:2019-12-16 13:25
When we use

liquid nitrogen tanks

, what should we do if liquid nitrogen leaks?
1. Evacuate personnel immediately from the polluted area and isolate them to strictly restrict access.
2. Personnel handling leaks must take protective measures.
3. Increase the amount of ventilation in the area and monitor the oxygen content.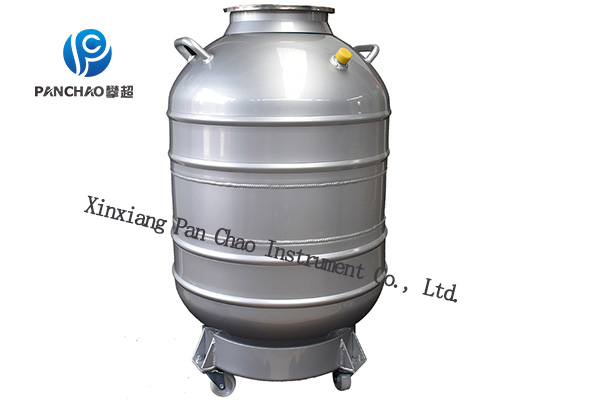 4. Spray a lot of water from the upwind to the leak area.
5. If the liquid nitrogen tank or its valve leaks, please contact the manufacturer's emergency phone and never spray water to the leak.
6. If the leak is in the system, the container valve should be closed and the pressure must be released before repairing.
This is the knowledge sharing today.If you are interested in

liquid nitrogen biological container supplier

, lab use storage semen liquid nitrogen container, semen container tanks with lower price, please contact me.
Phone / WhatsApp: +86 15537364271
Email: thompson@pchaoinstrument.com
Website:www.n2tank.com