Extracting vaccine from liquid nitrogen tank
Editor:Thompson
Click:
Time:2019-12-18 10:27
When extracting a vaccine from a

liquid nitrogen tank

, what are the specific operating steps and precautions?
1. Staff need to wear gloves and face shield to prevent damage. When opening the liquid nitrogen tank, lift the lifting cylinder vertically to the neck of the liquid nitrogen tank, exposing the ampoule to be taken out and quickly remove it (only one is taken out at a time), and then immediately return the lifting cylinder to the tank. Reset and cover the plug;
2. In the process of vaccine storage and transportation, the ampoule must always be below the liquid nitrogen level, the liquid nitrogen level should always be above the safety line, and the exposed vaccine should be discarded; if the liquid nitrogen in the container is accidentally evaporated, the vaccine will be invalidated. , All should be discarded; the shorter the exposure time of the ampoule in the air outside the liquid nitrogen tank, the better, it is better not to exceed 10 seconds.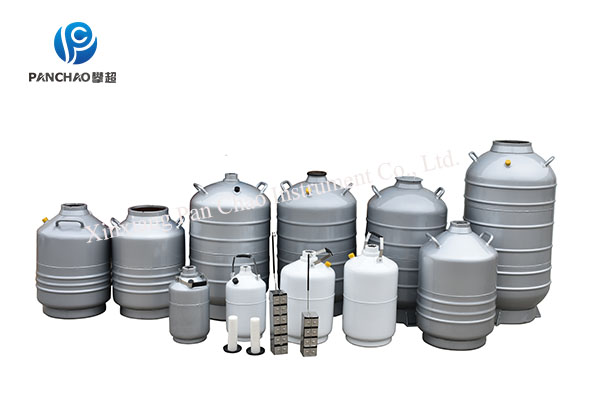 3. The ampoule taken out should be quickly thawed in warm water at 27 ~ 35 ℃ (can not exceed 60 seconds). Once the vaccine is thawed, it cannot be put back into liquid nitrogen.
This is the knowledge sharing today.If you are interested in

liquid nitrogen semen storage container

, ln2 cryogenic embryo storage / transport tank, factory price lab use liquid nitrogen dewar, please contact me.
Phone / WhatsApp: +86 15537364271
Email: thompson@pchaoinstrument.com
Website:www.n2tank.com