Application of liquid nitrogen tank in cell culture process
Editor:Thompson
Click:
Time:2019-12-20 15:58
We often use

liquid nitrogen tanks

during cell culture process, so how does this process work?
The general process of cell culture mainly includes four steps: preparation, material collection, culture and cryopreservation. To preserve cells, especially mutant cells or cell lines that are not readily available, freeze the cells. The freezing temperature is generally 196 ° C liquid nitrogen temperature. The cells are collected into a cryopreservation tube, and a medium containing a protective agent (generally dimethylsulfoxide or glycerol) is added. The medium is frozen at a certain cooling rate and finally stored In liquid nitrogen. At extremely low temperatures, the storage time of cells is almost unlimited.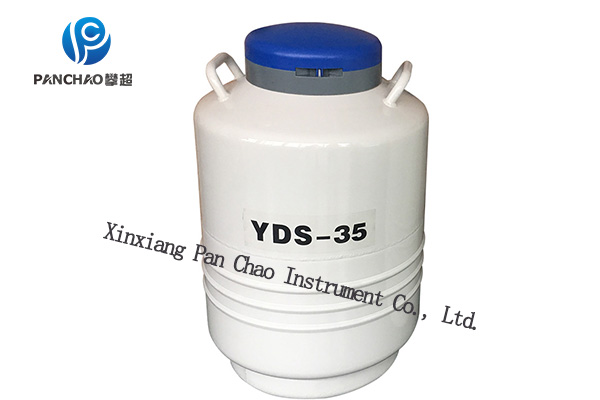 At present, the American Standard Cell Bank or Cell Bank (ATCC) liquid nitrogen freezes 3200 identified cell lines (1992), including skin fibroblast cell lines from normal humans and patients with various diseases, and nearly all of them from different species. 75 hybridoma cell lines.
This is the knowledge sharing today.If you are interested in

cryogenic liquid nitrogen tank price

, ln2 cryogenic embryo storage / transport tank, biological laboratory use liquid nitrogen dewar, please contact me.
Phone / WhatsApp: +86 15537364271
Email: thompson@pchaoinstrument.com
Website:www.n2tank.com