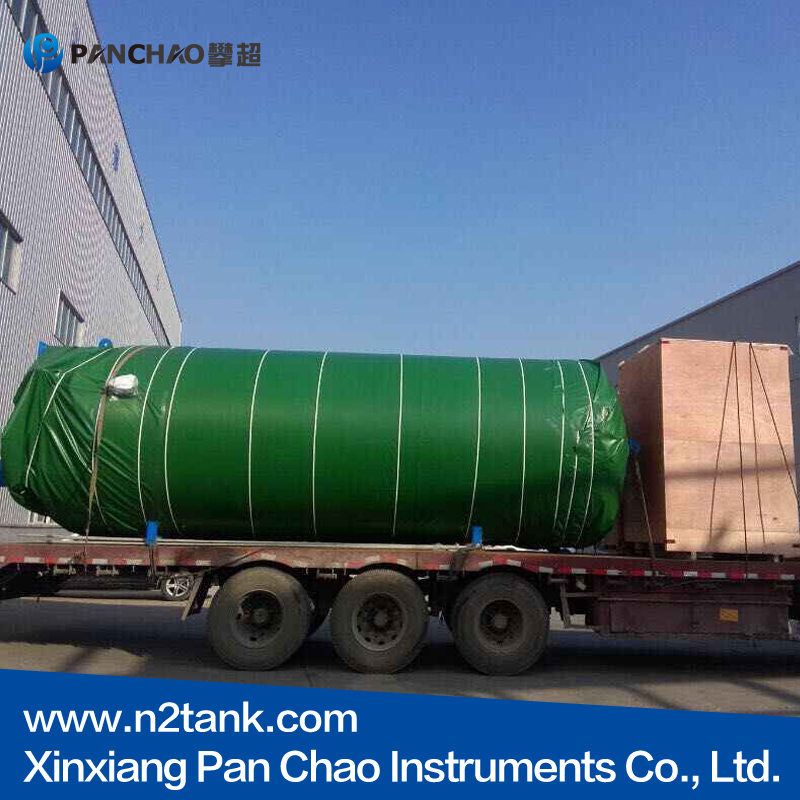 large capacity cryogenic pressure vessel oxygen storage tank
Larger capacity:
2-100L, tank 2-1000 cbm, OEM accepted
Work medium:
Liquid Nitrogen, Argon, Oxygen, Natural Gas (LNG), LPG, Ethane, Ethylene, Carbon Dioxide, and other cryogenic gases
Payment:
T/T, L/C, Western union, PayPal etc
Loading port:
Qingdao, Tianjin or Shanghai Port
Global availability:
Americas, Europe, Asia Pacific, Africa etc.
Cryogenic Liquid Tanks are available in vertical or horizontal orientation for cryogenic service from liquid Oxygen, Nitrogen, Argon, Natural Gas to CO2 temperatures. Models range in size from 3 m3 to 200m3 ( 525 to 52,800 gallons) with pressures up to 25 barg.

We offer a wide range of Cryogenic storage tanks from standard to specialty and custom engineered.
100CBM 0.8Mpa Vertical cryogenic tank
1.Loading medium: Lo2,Ln2,LAr
2.Total Volume:105.26m³
Effective Volume: 100.0 m3
3.Design pressure: 0.84 MPa
Working pressure: 0.8 MPa
4.Overall dimension:Φ3600×15947mm
5.Outer cylinder design temperature : 60℃
Inner cylinder design temperature:-196℃
6.Shell material:Outer jacket: Q245-R; Inner: S30408.
7.Insulation: Vacuum powder insulation
8.Tare weight: About 34480KG
9.Filling rate:0.95
10.Relief Valve: All valves are high grade Chinese valves.
Structure features:
1. Double layer structure;
2. Insulation options: Vacuum Insulation or Perlite;
3. Container available design for easy unloading and economic shipment;
4.Tank can equipped with pump, vaporizer, pressure regulator , weighting cell, refrigerator and become a skid-mounted Gas supply unit or Gas filling unit.

Service: Delivering highest quality, standard designs as, individual solutions tailored to the most demanding customer requirements

CRYOGENIC TANK CONTAINERS CAN BE USED IN A VARIETY OF INDUSTRIES INCLUDING:
1. Food and beverage
2. Oil and gas field operations
3. Medical
4. Mining
5. Electronics and semiconductor
6. Energy

*

need write
Buy:large capacity cryogenic pressure vessel oxygen storage tank
Relevant Information