Performance description of self-pressurized liquid nitrogen tank
Editor:Thompson
Click:
Time:2019-12-26 14:57
The self-pressurizing

liquid nitrogen container

series products are made of stainless steel. The liquid gas stored in the container is gasified by opening the pressure-increasing valve. After opening the drain valve, the liquid gas in the pressurized liquid nitrogen container is automatically discharged under the pressure, and it is safe, convenient and quick to fill other containers or equipment with liquid gas.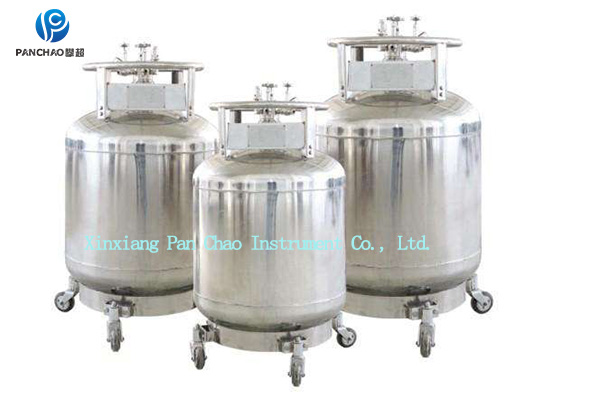 Self-pressurized liquid nitrogen container is suitable for storing and transporting liquid nitrogen, liquid argon, liquid oxygen and other liquid gases. There is a matching cover to prevent evaporation, good thermal insulation performance, strong and not fragile. The self-pressurized liquid nitrogen container series has models for liquid oxygen, nitrogen, argon, carbon dioxide and nitrogen oxide for users to choose.
This is the knowledge sharing today.If you are interested in

YDS series liquid nitrogen storage container

,liquid nitrogen container dewar tank cylinder for sale,widely used liquid nitrogen containers, please contact me.
Phone / WhatsApp: +86 15537364271
Email: thompson@pchaoinstrument.com
Website:www.n2tank.com