Common Sense
Editor:admin
Click:
Time:2017-08-02 17:53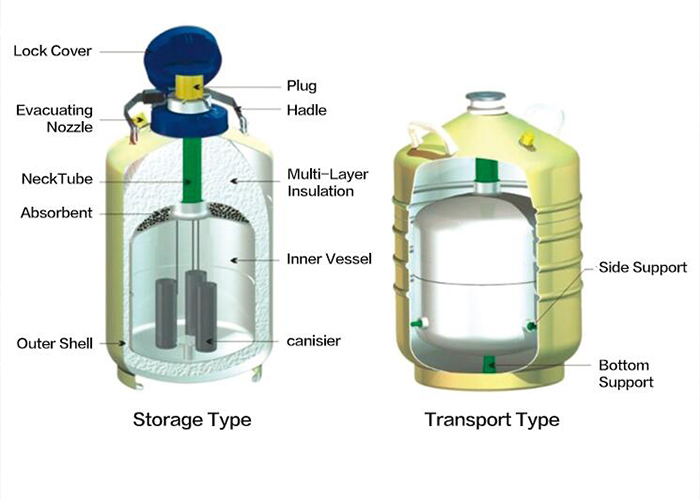 Instructions & Maintenance
1. Before filling the liquid nitrogen, the first step is to check whether the tank is sunken, vacuum exhaust port is in good condition or not. If damaged or broken, the vacuum will reduce, then the tank cannot keep insulation,
then the top of the tank will form frost, liquid nitrogen loss is large, the tank will not be used any more.
2. To check the inside of the tank, if there is any foreign body, must be removed to prevent corrosion of the liner.
3. Must be slowly filled and pre-cooling for the new tank or the tank in a dry state, to prevent too much damage from the liner, reduce the useful life.
4. Do not pour liquid nitrogen in the vacuum exhaust port when fill liquid nitrogen, so as to avoid the decline of vacuum.
5 Avoid any collision and beat when use, so as not to damage high vacuum state of the tank.
6. Prohibit use storage tank as transport tanks when shipping. If need long-distance transport of liquid nitrogen, please choose transport liquid nitrogen tank.
7. Prohibit using sealed stopper to cover entrance, avoid the continued evaporation of liquid nitrogen to form nitrogen, easily lead to increased pressure and cause accidents.
8. Store your tank only in a clean, dry, ventilated area.
9. The container can only be used for liquid nitrogen, can not for other liquids.
10. Check the inner space if it is clean and dry before use the container.
11. When storage container be used for long time, need to fill liquid nitrogen at fixed period when liquid nitrogen left 1/3 of capacity.
12. Must not put other things on lockable lid and neck plug.
13. Must not use hard matter to clean frozen frost congealed on neck tube in case of any damage.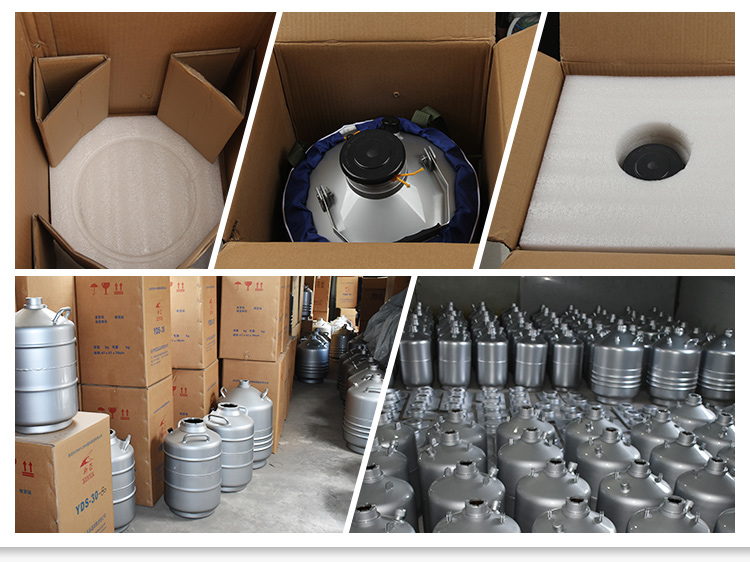 Recommended Products