On the acceptance of liquid nitrogen tanks
Editor:Thompson
Click:
Time:2020-01-02 14:44
Check before using

liquid nitrogen tank

. Before filling with liquid nitrogen, first check whether the shell is recessed and whether the vacuum exhaust port is intact. If it is damaged, the degree of vacuum will be reduced. In severe cases, the air intake cannot be kept warm, so the upper part of the tank will frost, and the liquid nitrogen will be lost. It will lose the value of continued use.
Secondly, check the inside of the tank. If there is any foreign matter, you must remove it to prevent the inner tank from being corroded. Liquid nitrogen filling Be careful when filling liquid nitrogen. For new cans or cans in a dry state, they must be filled slowly and pre-cooled to prevent the temperature from falling too quickly and damaging the inner liner, reducing the service life.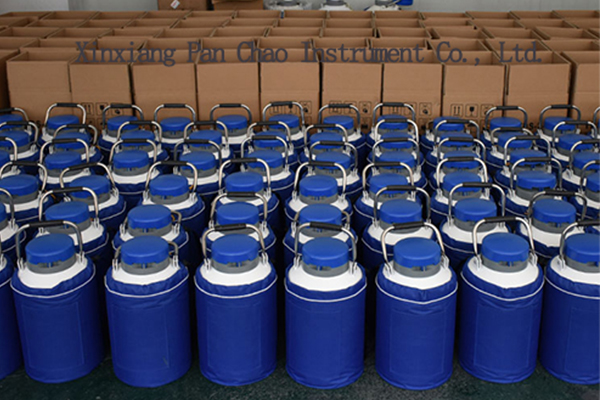 When filling liquid nitrogen, do not pour liquid nitrogen on the vacuum exhaust port, otherwise the vacuum degree will be reduced. The cover plug is made of heat-insulating material, which can prevent liquid nitrogen from evaporating and can also play a role in fixing the lifting cylinder. Therefore, it is necessary to minimize wear and tear during switching to extend the service life.
This is the knowledge sharing today.If you are interested in YDS series

liquid nitrogen storage container

,liquid nitrogen container dewar tank cylinder for sale,widely used liquid nitrogen containers, please contact me.
Phone / WhatsApp: +86 15537364271
Email: thompson@pchaoinstrument.com
Website:www.n2tank.com