Freezing copper heads Liquid nitrogen cryotherapy pen
Editor:admin
Click:
Time:2019-04-09 13:05
Hello, nice to meet you. I am Ivy, we are China manufacturer of vacuum frozen liquid nitrogen containers and liquid nitrogen sprayer for low temperature semen, cell, sperm, sample storage, widely used in hospital, lab and vets, biology company, cryothorapy treatment, liquid nitrogen ice cream food . If any interests, please contact me! ivy@pchaoinstrument.com Thank you!
Freezing copper heads Liquid nitrogen cryotherapy pen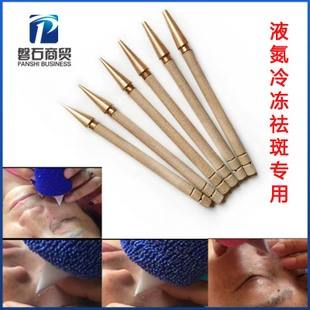 The liquid nitrogen cryotherapy instrument (
liquid nitrogen pen
) produced by our company uses liquid nitrogen as the refrigerant, selects the stainless steel material with excellent quality as the main material, and uses the phase change refrigeration principle to rely on the pressure formed by liquid nitrogen evaporation to make the liquid nitrogen liquid. The nitrogen cup flows into the cold head through the infusion tube to achieve the effect of cryotherapy.
The cold therapy device consists of a cold head, an infusion tube, a liquid nitrogen cup, and a vent. The cold therapy device is small in size, light in weight and good in bottle body rigidity. It is made of double-layer stainless steel bottle body, no bursting, no rust, beautiful appearance, simple structure, convenient operation, strong cooling effect and fast cooling.
With the development of the beauty and body business, the liquid nitrogen freezing beauty method (cold therapy) has appeared in the beauty field. Cold therapy has unique features in cosmetic treatment, such as hemangioma, sputum, pigmentation, etc., which are grown on the face, eyes, lips, ear, nose, etc., such as surgery, scars are often inevitable. Defects, but cryotherapy does not occur, and the effect is also ideal. Under the surgical cutting, the underarm scar is obvious under the two jaws, and it is not easy to remove and clean, but it can achieve no scar healing.
In addition, such as flat warts, alopecia areata hair loss, freckles, senile plaques, hypertrophic scars, black sputum, etc., are not satisfied with conventional therapy, and cryotherapy can destroy these abnormal tissues with low temperature, and let normal skin tissue grow, Thereby achieving the purpose of cosmetic treatment.
Freezing copper heads Liquid nitrogen cryotherapy pen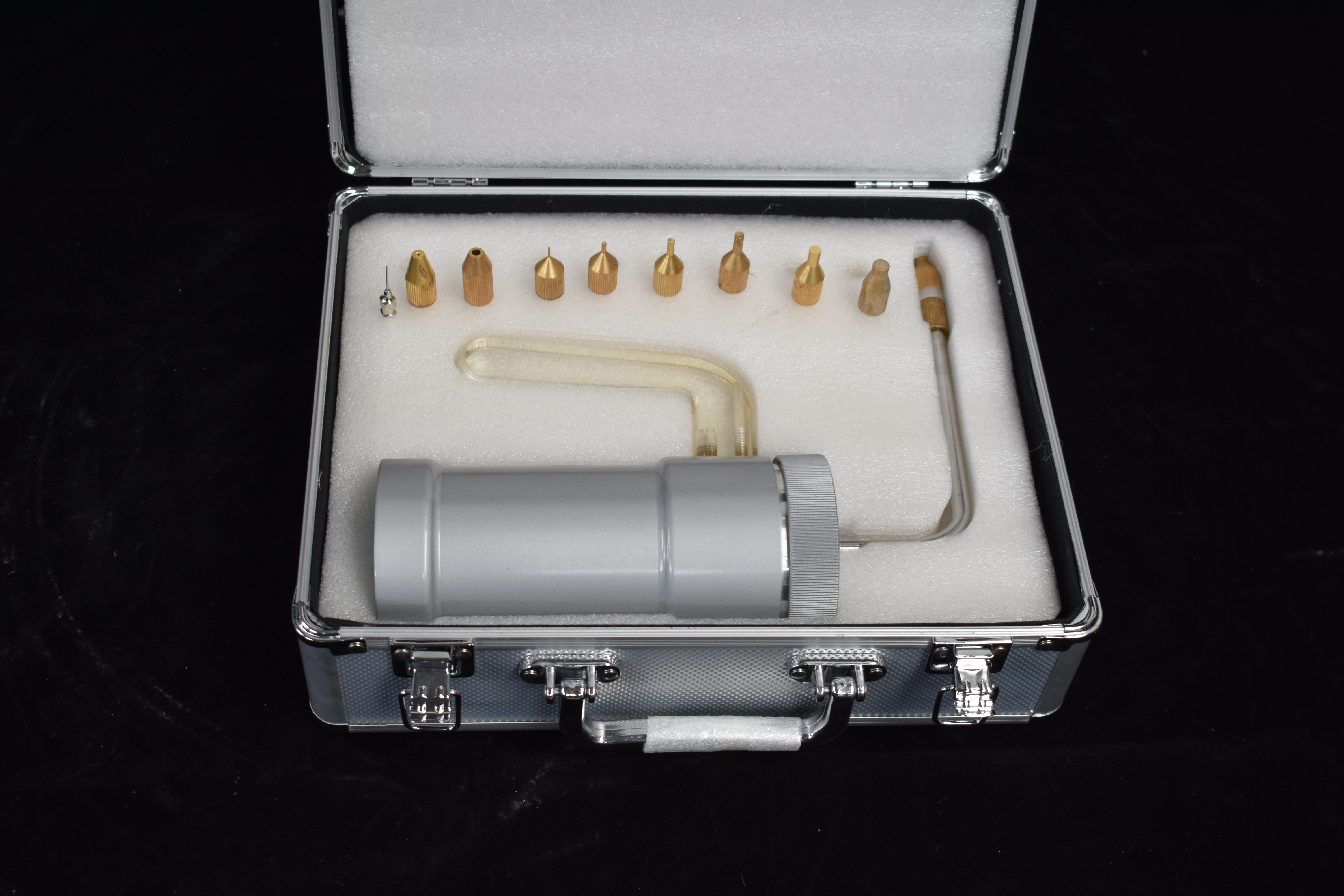 Characteristics of liquid nitrogen pen:
The liquid nitrogen pen has the characteristics of small volume, light weight, simple structure and convenient operation. The liquid nitrogen pen has the advantages of being able to replace the operation, safe, non-toxic, harmless and less painful, does not damage healthy tissue, and has less sterilization bleeding.
How to use liquid nitrogen pen:
Open the liquid nitrogen cup, fill the liquid nitrogen to 4/5 volume, and change the cold head according to the actual demand. During treatment, just press the small hole on the handle and the liquid nitrogen is sprayed out in the cold head to treat.
Liquid nitrogen pen working principle:
Hypothermic surgery is a medical method that kills diseased tissue in the human or animal body by cryo-freezing. The medical liquid nitrogen gun uses liquid nitrogen as a cold source, and uses the cold amount provided by the liquid nitrogen to freeze the lesion, which can locally produce a low temperature of 196 degrees Celsius in the affected area, thereby achieving the purpose of killing the diseased tissue.
Liquid nitrogen pen application range:
This product is suitable for the treatment of dermatology, ENT and gynecological and other surgical diseases. Such as: meat mites, common warts, flat warts, nail mites, filamentous mites, finger mites, corns, mites, freckles, lipoma, keratosis, rough meat, pruritus, jaundice, glomus tumor , vascular lymphoma, simple hemangioma, rough ocular tumor, cutaneous fibroma, facial granulation, ring granulation, cartilage dermatitis, sputum, color sputum, scorpion scorpion, Ota scorpion, psoriasis, lichen planus, acne nodules, knot Itching rash, hemorrhoids, internal hemorrhoids, odor, white epilepsy, mucosa, mollusc infection, nosebleeds, rhinitis, tonsillitis, glossopharyngeal neuralgia.
Freezing copper heads Liquid nitrogen cryotherapy pen

| | | |
| --- | --- | --- |
| Liquid nitrogen cryotherapy pen | liquid nitrogen pen | liquid nitrogen pen, liquid nitrogen freezing heads |
| Liquid nitrogen cryotherapy pen | liquid nitrogen pen | liquid nitrogen pen, liquid nitrogen freezing heads |
| Liquid nitrogen cryotherapy pen | liquid nitrogen pen | liquid nitrogen pen, liquid nitrogen freezing heads |
| Liquid nitrogen cryotherapy pen | liquid nitrogen pen | liquid nitrogen pen, liquid nitrogen freezing heads |
Recommended Products