Correct operation of liquid nitrogen tanks
Editor:admin
Click:
Time:2019-04-02 14:34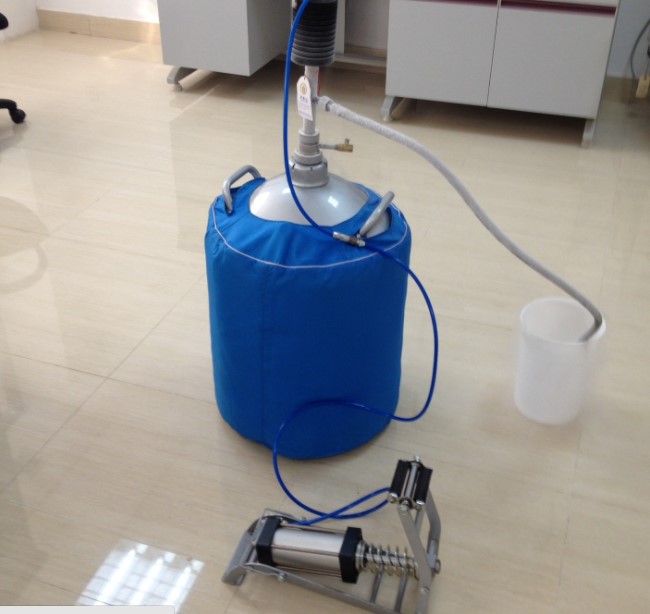 Liquid nitrogen tanks should be managed by a person for long-term static storage; regular inspection and maintenance; liquid nitrogen tank storage room should be air circulated. If multiple liquid nitrogen tanks are stored in a closed room, the nitrogen will be trapped in the room, resulting in a shortage. In the oxygen state, suffocation may occur. In general, in the case of flushing nitrogen, it takes 48 hours for the evaporation loss to return to the steady state. The time required for the good liquid nitrogen tank to return to the steady state can be reduced to the required time by 12 hours, and the evaporation loss is reduced by 50%. Understand the characteristics of liquid nitrogen and the brief structure of liquid nitrogen tanks, so that it can be used properly and its performance can be fully utilized.
Correct operation of liquid nitrogen tanks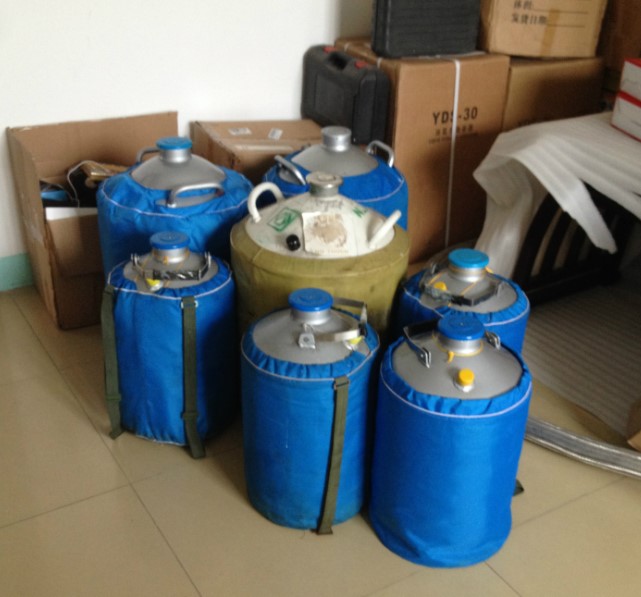 Overview of the points used:
1. When filling the liquid nitrogen for the first time or when the inside of the liquid nitrogen tank is in a dry state, first check it to see if there are any depressions or other conditions on the surface of the tank, and see if there is any foreign matter in the tank. If these conditions are good, the liquid nitrogen can be filled. To be carried out in a well ventilated area, it is best to do it outdoors. If it must be done indoors, doors and windows must be opened to maintain good ventilation.
2. The replenishment cycle of liquid nitrogen is best supplemented when the liquid nitrogen balance is only used for one week. How to check the liquid nitrogen balance: The liquid nitrogen tank is placed on the scale to measure the weight. The weight of a rising liquid nitrogen is 0.8 kg, and the weight of the tank is the weight when the tank is full. If the existing weighing is subtracted, it should be added. capacity. There is also a simple method. Insert a wooden stick into the liquid nitrogen for a few seconds, remove the stick and shake it in the air for a few times. Insert the liquid nitrogen part to form a hoarfrost, it is easy to detect the remaining amount in the tank. .
Liquid nitrogen tanks can only be used to hold liquid nitrogen and should not contain other refrigerants.
Correct operation of liquid nitrogen tanks

| | | |
| --- | --- | --- |
| liquid nitrogen container | liquid nitrogen tank | liquid nitrogen dewar operation |
| liquid nitrogen container | liquid nitrogen tank | liquid nitrogen dewar operation |
| liquid nitrogen container | liquid nitrogen tank | liquid nitrogen dewar operation |
| liquid nitrogen container | liquid nitrogen tank | liquid nitrogen dewar operation |