The working principle of the liquid nitrogen gun cryotherapy device 2
Editor:admin
Click:
Time:2019-04-10 13:30
The working principle of the liquid nitrogen gun cryotherapy device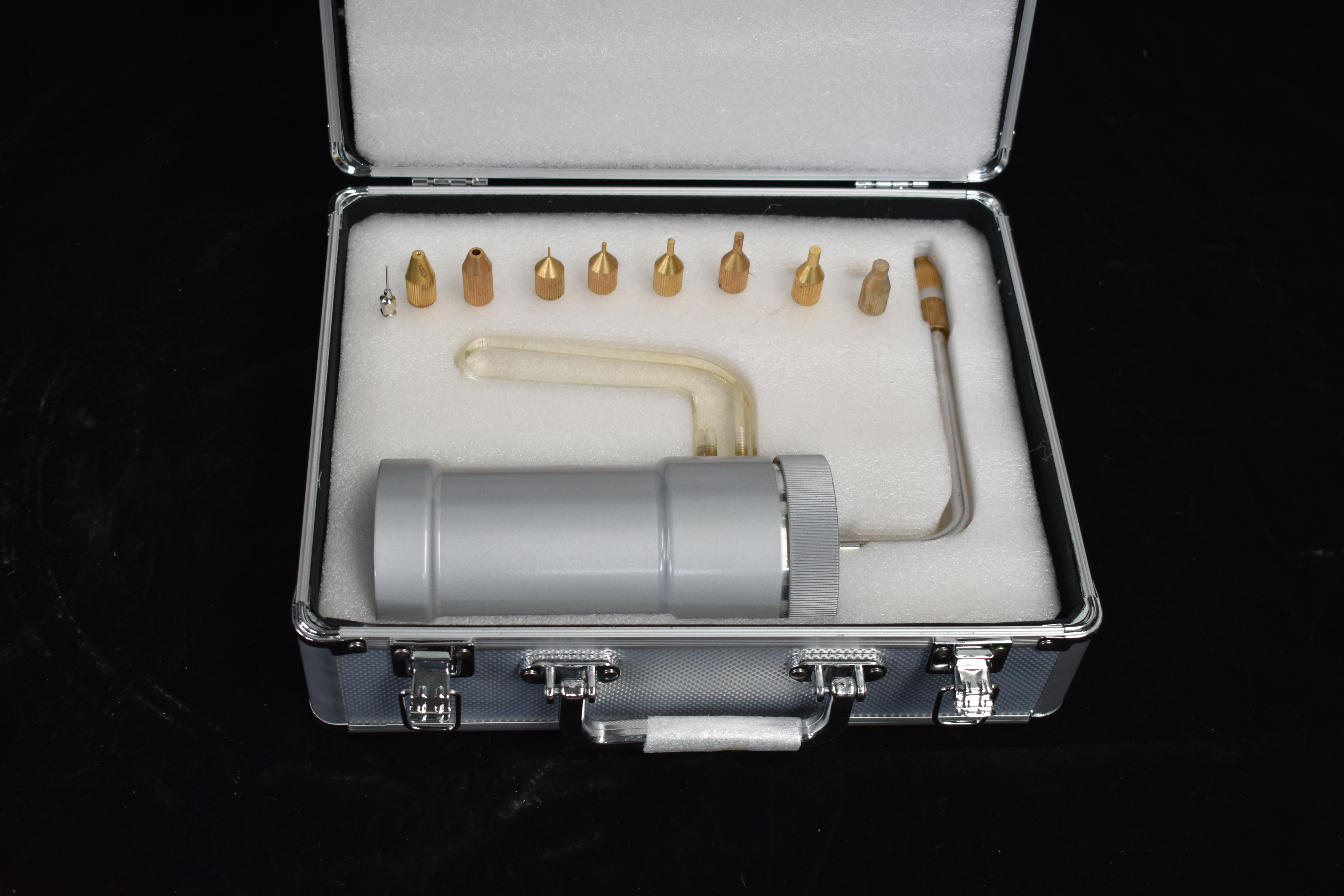 There are three common methods of cryotherapy for liquid nitrogen:
1. Contact method
According to the size of the lesion, select the appropriate metal freezing head to directly contact the sputum on the skin, so that the abnormal cells in the place are frozen, crusted, and finally detached and replaced with new normal skin cells. This method can be used to eliminate large black sputum, pigmented nevus, port wine stains, hypertrophic scars and the like.
2. Cotton swab rubbing method
When there is no freezing tool, you can also use a cotton swab to apply some liquid nitrogen to the affected area, and it can also play a therapeutic role. This method is less damaging to tissues and is suitable for some lighter skin lesions.
3. Spray method
Install the spray head on the portable freezer. The nozzle can generally be made by grinding the grinding head with a No. 9 or No. 12 injection needle. After pressing the switch, the liquid nitrogen can be sprayed out from the nozzle, and each skin lesion can be sprayed 10 to 20 times. This method is mostly used for the treatment of freckles, pigment spots, age spots, flat warts, and warts. In addition, the freezer is equipped with different specifications of the cryotherapy head. It is a replacement method for contact method and cotton swab application. And the low temperature lasts for a long time. The treatment is best and most economical.
The working principle of the liquid nitrogen gun cryotherapy device
The working principle of the liquid nitrogen gun cryotherapy device
liquid nitrogen gun
cryotherapy device
liquid nitrogen sprayer
liquid nitrogen gun
cryotherapy device
liquid nitrogen sprayer
liquid nitrogen gun
cryotherapy device
liquid nitrogen sprayer
liquid nitrogen gun
cryotherapy device
liquid nitrogen sprayer