Liquid nitrogen sprayer Liquid nitrogen cryotherapy
Editor:admin
Click:
Time:2019-04-12 09:56
Hello,I am Ivy, we are China manufacturer of liquid nitrogen sprayers for skin care, , widely used in hospital, clinic and dermatology department . If anything i can help, please contact me! ivy@pchaoinstrument.com Mobile phone/ whatsaApp 86 15038267159. Thank you! www.n2tank.com
Liquid nitrogen sprayer
Liquid nitrogen cryotherapy
Cryotherapy is the use of a particularly low temperature on the body's diseased tissue, causing it to change, leading to necrosis, in order to achieve the purpose of removing the lesion. The most common refrigerant refrigerant currently used is liquid nitrogen freezing. What is liquid nitrogen? It is a colorless, odorless, transparent, non-toxic liquid with a boiling point of 198 ° C. It has the advantages of low temperature drop, non-flammability, non-explosive and abundant sources. Clinical treatment is the process of using liquid nitrogen to change into a gaseous state to absorb heat from the outside to achieve the purpose of cooling.
Treatment: Use a special treatment machine for freezing, cold head contact or spray freezing, or use a cotton swab to contact local application.
(1) Cotton swab method The liquid nitrogen is quickly placed on the diseased tissue with a cotton swab and a certain pressure is applied.
(2) Contact method A therapeutic pressure is applied to the treatment head attached to the cryotherapy device to apply a certain pressure.
(3) Spray method Liquid nitrogen is directly sprayed on the lesion with a liquid nitrogen cryotherapy device, but the surrounding normal skin needs to be protected. It is usually repeated 2 to 3 times. After the treatment, the tissue begins to whitish. After a few minutes, it is partially thawed, swollen and painful. The pain lasts for several hours and gradually decreases. Edema began about 1 hour after freezing, followed by blisters and even blood blisters. If there is no secondary infection, it can be dried and crusted in about 1~2 weeks, and the skin peels off in 3~4 weeks, leaving pigmentation spots or slight scars.
Liquid nitrogen sprayer
Liquid nitrogen cryotherapy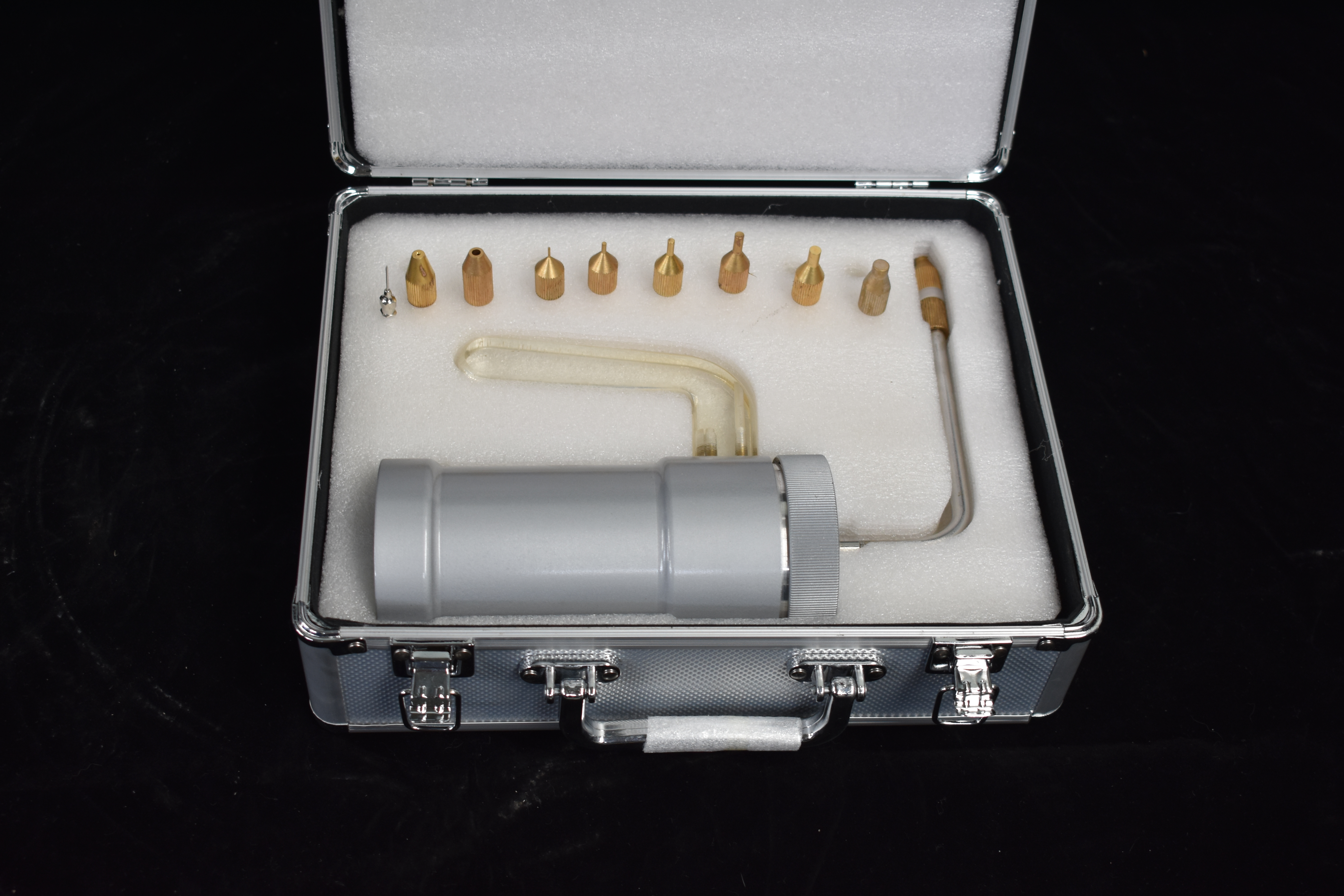 Scope of application: The indications for freezing are more extensive, such as hemangiomas (the most effective for strawberry hemangioma), various warts (ordinary warts, flat warts, condyloma acuminata, infectious soft palate, etc.), freckles, tattoos, keloids and nerves. Dermatitis, localized eczema, nodular pruritus and lichen planus.
Precautions: Try to bathe as little as possible after one week of cryotherapy. If you wash with water, pay attention to protect local lesions. Do not break the blisters. If the blisters are accidentally broken, red or watery, avoid using water. So as not to cause infection. After a week or so of freezing, the blisters are scarred. At this time, do not peel off by hand to prevent scratching and let it fall off naturally to avoid infection or scar formation. Dislocation for 1 to 2 weeks, local hypopigmentation or hyperpigmentation, usually slowly return to normal. After dislocation, care should be taken to avoid sun exposure, especially on the face, so as not to aggravate pigmentation.
Liquid nitrogen sprayer Liquid nitrogen cryotherapy

| | | |
| --- | --- | --- |
| Liquid nitrogen sprayer | liquid nitrogen gun | Liquid nitrogen cryotherapy |
| Liquid nitrogen sprayer | liquid nitrogen gun | Liquid nitrogen cryotherapy |
| Liquid nitrogen sprayer | liquid nitrogen gun | Liquid nitrogen cryotherapy |
| Liquid nitrogen sprayer | liquid nitrogen gun | Liquid nitrogen cryotherapy |