The contribution of liquid nitrogen tanks to animal husbandry
Editor:Thompson
Click:
Time:2020-01-04 15:15
With the development of animal husbandry today, the contribution of liquid nitrogen tanks is indispensable.


Liquid nitrogen tanks

are mainly used for frozen embryos and frozen semen in the animal husbandry industry to preserve excellent breeds. At present, they are mainly used for the preservation and transportation of semen from pigs, cattle, and sheep. The refrigerant used for storage is liquid nitrogen, and the temperature is extremely low (minus 196 degrees Celsius). Store their semen or embryos in a liquid nitrogen tank, and thaw and restore to their previous temperature before use.In addition, in the animal husbandry industry is also used to preserve bacteria, vaccines and other biological samples, so the liquid nitrogen tank is very important in the animal husbandry market.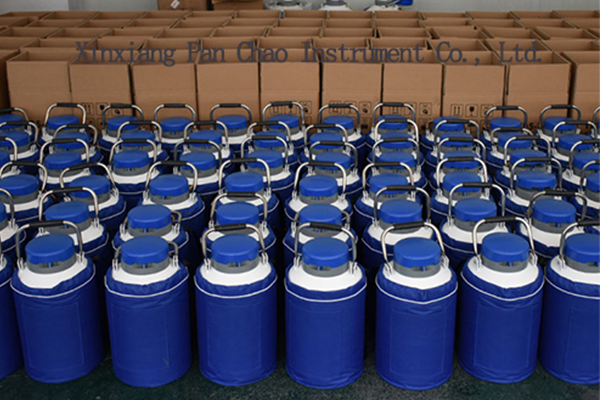 China's animal husbandry is transforming from traditional animal husbandry to modern animal husbandry. Animal husbandry occupies a very important position in China's national economy. In order to meet the needs of social and economic development, expand foreign trade transactions, exchange foreign exchange, and provide a broad domestic market for industrial products We must vigorously develop animal husbandry.
This is the knowledge sharing today.If you are interested in factory price storage semen

liquid nitrogen tank

, high quality liquid nitrogen container for storage nitrogen, xinxiang liquid nitrogen tanks manufacturer, please contact me.
Phone / WhatsApp: +86 15537364271
Email: thompson@pchaoinstrument.com
Website:www.n2tank.com