Liquid nitrogen ice cream dragon breath ice cream
Editor:admin
Click:
Time:2019-04-16 09:16
Liquid nitrogen ice cream dragon breath ice cream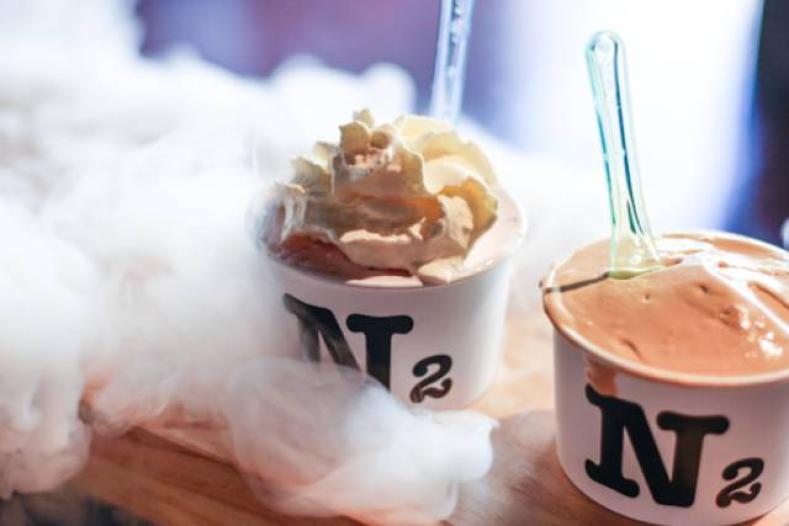 First of all, I understand that liquid nitrogen ice cream is not a real ice cream, but a smoothie. The principle of ice cream is to pour the ice cream on the cooling plate, and then scrape it off. The air is wrapped in it. The milk fat and the soft air make people experience the taste different from eating ice. The principle of liquid nitrogen ice cream is that the liquid nitrogen is directly mixed with the "ice cream liquid" without a scratching process and without being wrapped in air. So using liquid nitrogen to make ice cream, it is actually not ice cream, it is smoothie.
Liquid nitrogen ice cream dragon breath ice cream
The biggest difference between ice cream and smoothies is the fat content of the milk, which is regulated by the industry. There must be >10% milk fat in the ice cream. Liquid nitrogen ice cream does not need to stick to this. Liquid nitrogen ice cream and ordinary ice cream are really different in raw materials, production process, etc., but the magic is that their taste is similar, they are relatively smooth, eating liquid nitrogen ice cream and the feeling of swallowing clouds. This is related to the cooling rate of liquid nitrogen, which can rapidly cool the liquid to very low temperatures, up to -196 °C. When the ice is formed, the water first forms a small ice core, and the ice crystal is formed on the basis of the ice core. The particle size of the ice crystal is related to the cooling rate. If the water freezes at -4 degrees Celsius and freezes at -75°, the knot is frozen. The latter of the ice crystal particles is much smaller.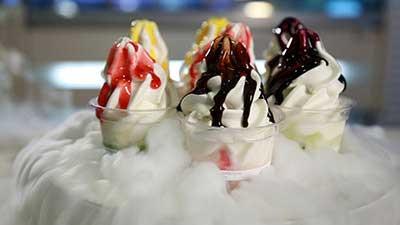 So liquid nitrogen ice cream, to be precise, the ice crystal particles of liquid nitrogen smoothie are so small that you can't detect it, and the temperature is very low, which is contrary to your common sense of life, so you feel very novel, smooth and no new taste. References can be compared, so people think it is more appropriate to match the taste of the ice cream.
Liquid nitrogen ice cream dragon breath ice cream

| | |
| --- | --- |
| Liquid nitrogen ice cream | dragon breath ice cream |
| Liquid nitrogen ice cream | dragon breath ice cream |
| Liquid nitrogen ice cream | dragon breath ice cream |
| Liquid nitrogen ice cream | dragon breath ice cream |